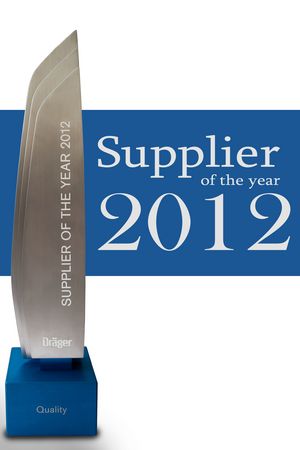 In 2012, our partner Drägerwerk AG & Co. KGaA presented us with the Dräger Supplier Award as best supplier in the "Quality" category.

Already in the previous year we were among the top 6 suppliers and could convince in the category "Overall".

The internationally leading company Drägerwerk AG & Co. KGaA developed and produced together with Heidrive GmbH complex components and systems such as trolleys for the transport of sensitive medical equipment, for the medical industry.
In 2015, Heidrive GmbH spun off the systems engineering division and founded the subsidiary PASOTEC GmbH.