Helical gear
Strong and compact
| | |
| --- | --- |
| Motor types: | three-phase motors, capacitor motors, EC motors, DC motors |
| Speed: | 7 - 1,049 rpm |
| Torque: | 0.37 - 136.47 Nm |
| Ratio: | 2.86 - 183.53 |
| Service factor: | 0.1 - 59 |
* Please do not order small quantities. This is not a serial product and can therefore only be ordered in large quantities. *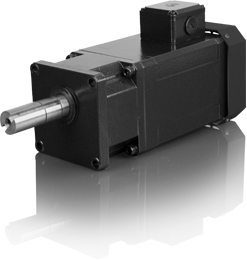 PACKAGING MACHINES
TOOLING MACHINES
OPTICAL MACHINES
INDUSTRIAL ROBOTS
AUTOMATION
HANDLING
PACKAGING MACHINES
TOOLING MACHINES
OPTICAL MACHINES
INDUSTRIAL ROBOTS
AUTOMATION
HANDLING
PACKAGING MACHINES
TOOLING MACHINES
OPTICAL MACHINES
INDUSTRIAL ROBOTS
AUTOMATION
HANDLING
Helical gear units
Our reliable and multi-variant solution
Configure your own geared motor, ideally tailored to your needs - our modular geared motor series makes it possible!
In the area of helical gear units, seven different gear unit sizes, a large number of gear ratios and a selection of different motor types and options are available. All Heidrive motors can be combined with a helical gearbox easily. The maximum continuous torque is up to 100 Nm. The helical gearbox can be ordered in two or three stages. The transmission ratio range is between 3:1 and 180:1, and a special feature is the high efficiency of up to 95%.



The robust and compact gearbox

The Heidrive helical gear unit includes oil lubrication, which considerably reduces noise and increases maintenance-free operation. Due to the case-hardened gears and optimized geometry, the helical gear is designed for the toughest operating conditions in mechanical engineering. The extremely robust and at the same time compact motors are thus used in a wide variety of industries. Heidrive helical gearboxes have proven their worth for decades in heating systems as drives for feeder worms and rotary valves.