Shaded-pole motors
Powerful and reliable
| | |
| --- | --- |
| Input power: | 10.5 - 97.0 W |
| Output power: | 0.7 - 29.4 W |
| Rated speed: | 2,600 rpm |
| Rated torque: | 0.0026 - 0.1080 Nm |
| Voltage: | 230 V / 50 Hz |
| Protection class: | IP00 |
| Options: | standard, long term or reinforced bearing bracket; with or without fans |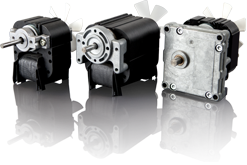 PACKAGING MACHINES
TOOLING MACHINES
OPTICAL MACHINES
INDUSTRIAL ROBOTS
AUTOMATION
HANDLING
PACKAGING MACHINES
TOOLING MACHINES
OPTICAL MACHINES
INDUSTRIAL ROBOTS
AUTOMATION
HANDLING
PACKAGING MACHINES
TOOLING MACHINES
OPTICAL MACHINES
INDUSTRIAL ROBOTS
AUTOMATION
HANDLING
Shaded-pole motors
An efficient and robust solution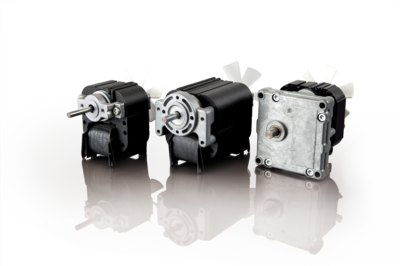 Heidrive shaded-pole motors are asynchronous squirrel-cage motors for connection to single-phase alternating current. They are characterised by high reliability, long durability and absolute freedom from maintenance. Electronic speed controls, various Motor brakes, gears and fan blades make our shaded-pole motors even more flexible and universally applicable.
Powerful and reliable shaded-pole motors from Heidrive
The shaded-pole motor has been produced at Heidrive for around 70 years. Heidrive therefore offers you a constantly optimised and high quality selection of powerful shaded-pole motors. The shaded-pole motor up to 30 W is an asynchronous squirrel-cage motor for connection to single-phase alternating current. This motor rotates in 2-pole design with a nominal speed of approx. 2,200 to 2,600 rpm at 50 Hz, whereby both clockwise and anticlockwise rotation can be mechanically implemented. Thus, well-known customers from various industries can choose between different voltages as well as various gearboxes.
In addition to high performance, our shaded-pole motor is characterised by absolute reliability, robustness, very quiet running and a long service life, especially with the ball-bearing design. Furthermore, our motors are absolutely maintenance-free. As an option, the motors are also available ventilated and combinations with gearboxes up to 2 Nm torque are possible. The shaded-pole motors enable cost-effective drive solutions in all areas of electrical engineering, mechanical engineering, equipment and apparatus construction. They are used in a wide range of applications, such as heating devices and fans, refrigerators, beverage vending machines, pump drives, inhalation devices and medical equipment. Due to the high vertical range of manufacture of Heidrive, the shaded-pole motor can be tailored to the individual requirements of the customer. By using our own die-casting machines, we can design and produce bearing brackets, for example, as well as special designs.